Voici ce que j'ai vu sur le site Friday the 13th: The Franchise.
"Friday The 13th Bloodbath
Bloodbath is an episodic adventure-horror game loosely based on the Avatar comic book of the same name written by Brian Pulido. The game play is in the same style of games made popular by TellTale Games. You play as Violet one of 12 orphans invited to help clean and restore Camp Tomorrow to open for a new generation of summer camp kids. As the game progresses you find the grizzly clues that Camp Tomorrow is actually Camp Crystal Lake. Something just isn't right about the creepy camp consular either, and it becomes more then strange to Violet that everyone at the camp seems like a perfect match for one another. Quickly Violet begins to realize that she's bait for a deadly deadly trap.
Bloodbath is a 4 episode adventure horror game taking place at Camp Tomorrow/Crystal Lake that takes you back to 1990 and answers some pretty tough questions like how Jason got back to Crystal Lake from the Manhattan sewers of New York. Survive his woods, and the vigilante mercenaries who are trying to trap Jason and take out all witness including YOU! Find collectible masks hidden in Jason's woods to unlock different versions of Jason and choose your favorite movie incarnation that will hunt you and your friends down. Discover the true origins of the Crystal Lake research center and the survivors that team up to take it down. Bloodbath is a Friday The 13th adventure you wont soon forget!
Bloodbath will be coming to PC/MAC/Linux at an unknown time. Sadly these games cost a bit to produce and the fact it's a fan game prevents us from asking for donations or going to kickstarter. We will be releasing an all original iphone/android game that will work to hopefully fund all of our future fan projects!"
Voici quelques screenshot du jeu: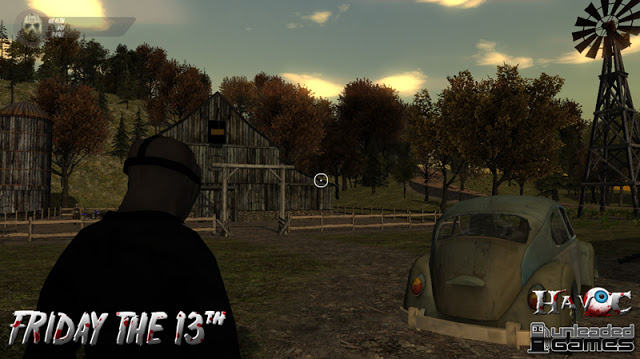 Il y a de quoi vendre du rêve aux fans de la franchise

Voici la page facebook du jeu: https://www.facebook.com/FridayThe13thFilmFranchise/posts/632629070166438